Planning your dream wedding is an exciting time, but let's not forget about the equally enchanting honeymoon awaiting you and your partner. If you're considering an exotic destination for your post-wedding getaway, look no further than the stunning Gulf of Mexico. With its crystal-clear turquoise waters, pristine sandy beaches, and a plethora of romantic activities to indulge in, the Gulf of Mexico offers an array of top-notch honeymoon destinations that will make your dreams come true. Whether you're seeking a secluded paradise or a vibrant coastal town, the Gulf of Mexico has it all. So pack your bags, leave your worries behind, and embark on a journey of love and adventure in one of these exquisite honeymoon destinations.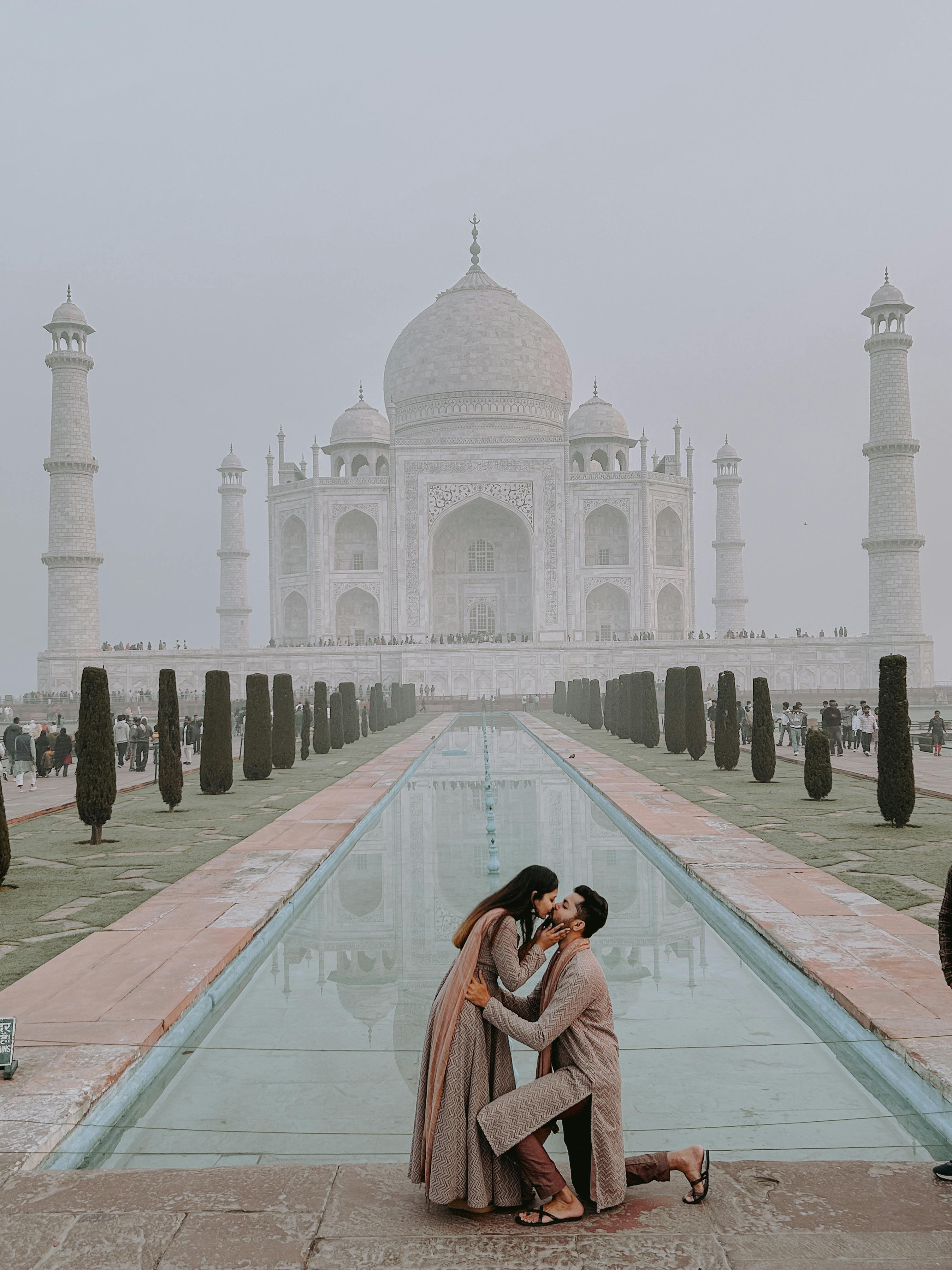 Destin, Florida
Beautiful Beaches
Destin, Florida is renowned for its stunning beaches. With crystal-clear turquoise waters and sugar-white sand, these beaches are truly a sight to behold. Whether you're looking to relax and soak up the sun or take a romantic stroll along the shoreline, Destin's beaches offer the perfect backdrop for a honeymoon getaway.
Luxury Resorts
In addition to its beautiful beaches, Destin also boasts an array of luxury resorts that cater to honeymooners. From oceanfront suites with private balconies to luxurious spas and world-class dining options, these resorts provide the ultimate in comfort and relaxation. Indulge in couples' massages, enjoy gourmet meals, and unwind in style at one of Destin's luxurious resorts.
Water Activities
For adventure-seeking couples, Destin offers a wide range of water activities. Whether you're interested in snorkeling, jet skiing, or parasailing, there's something for everyone. Explore the vibrant marine life by taking a snorkeling tour, or get an adrenaline rush while jet skiing across the waves. With its warm waters and abundant marine wildlife, Destin is a paradise for water sports enthusiasts.
Sanibel Island, Florida
Secluded Paradise
If you're looking for a secluded and romantic honeymoon destination, Sanibel Island is the perfect choice. This charming island is known for its pristine beauty and untouched landscapes. With its tranquil beaches and abundance of wildlife, Sanibel Island provides a peaceful and intimate setting for couples to unwind and create lasting memories together.
Shelling
Sanibel Island is renowned for its shelling opportunities. The island's unique geography creates an abundance of seashells, attracting shell enthusiasts from all over the world. Take a leisurely stroll along the shell-strewn coastline and discover a treasure trove of beautiful seashells. This activity offers a unique bonding experience for couples as they search for the perfect shell to commemorate their honeymoon.
Nature Explorations
For nature lovers, Sanibel Island offers a range of opportunities to explore its diverse ecosystems. Take a bike ride along the island's scenic trails and observe the native wildlife, including birds, dolphins, and even manatees. Explore the J.N. "Ding" Darling National Wildlife Refuge, which preserves and protects the island's unique natural habitats. Immerse yourself in the beauty of nature as you embark on a thrilling adventure together.
Galveston Island, Texas
Historical Charm
Galveston Island is steeped in history and boasts a charming old-world ambiance. Take a stroll through the beautiful Historic Downtown District and admire the stunning architecture of the Victorian-era mansions. Visit the historic Galveston Island Pleasure Pier, which offers thrilling amusement park rides and panoramic views of the Gulf of Mexico. Immerse yourself in the rich history and charm of Galveston Island, creating lasting memories with your loved one.
Beachfront Attractions
Galveston Island offers a wide range of beachfront attractions for honeymooners to enjoy. From scenic beachfront parks to bustling boardwalks, there's always something to see and do. Take a romantic sunset walk along Seawall Boulevard, or enjoy a beach picnic in one of the picturesque parks. With its vibrant atmosphere and stunning views, Galveston Island is the perfect destination for couples looking to relax and unwind.
Carnival Cruises
For a truly unique honeymoon experience, embark on a Carnival cruise from Galveston Island. These cruises offer a luxurious and romantic setting as you sail the beautiful waters of the Gulf of Mexico. Indulge in gourmet dining, unwind at the onboard spa, and dance the night away under the stars. With a variety of destinations to choose from, a Carnival cruise from Galveston Island offers the perfect blend of relaxation and adventure.
Gulf Shores, Alabama
Endless Beaches
Gulf Shores, Alabama is known for its pristine and unspoiled beaches. With miles of soft, white sand and clear blue waters, this destination offers a serene and picturesque setting for a honeymoon. Whether you're sunbathing, building sandcastles, or taking romantic walks along the shore, Gulf Shores provides the perfect backdrop for a peaceful and romantic getaway.
Golf Courses
For golf enthusiasts, Gulf Shores boasts a number of championship golf courses. Spend your honeymoon days on the green, enjoying breathtaking views and challenging fairways. After a round of golf, relax at the clubhouse and enjoy a delicious meal while taking in the beauty of the surrounding landscape. Gulf Shores offers the perfect combination of relaxation and recreation for couples who love the game of golf.
Fishing
Gulf Shores is a paradise for fishing enthusiasts. Whether you prefer deep-sea fishing or casting a line from the shore, there are plenty of opportunities to reel in the catch of a lifetime. Charter a fishing boat and embark on an adventure together, or simply cast a line and enjoy the peacefulness of fishing from the beach. With its abundant marine life and breathtaking views, Gulf Shores offers an unforgettable fishing experience.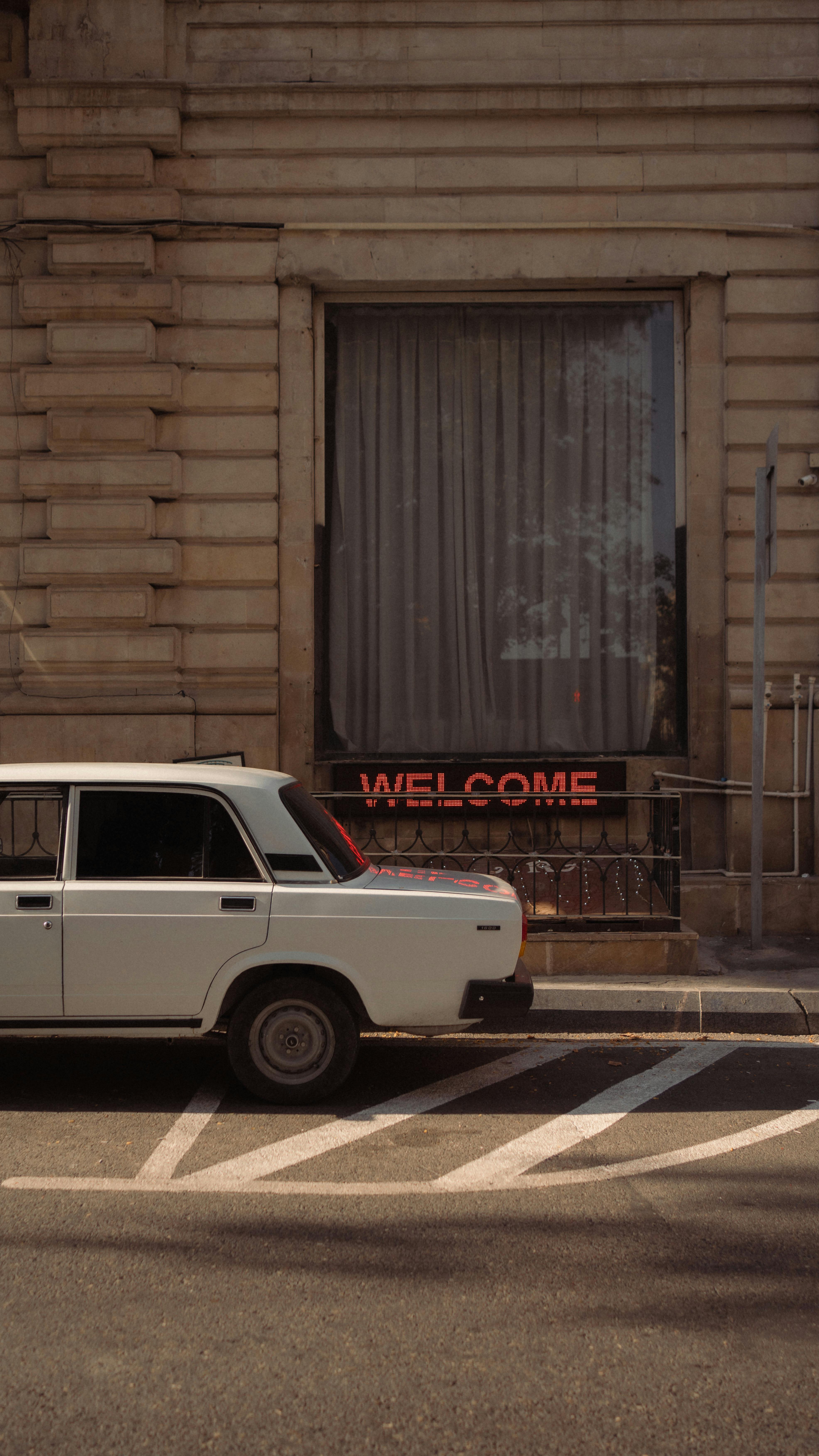 South Padre Island, Texas
Thrilling Water Sports
If you and your partner are adrenaline junkies, South Padre Island is the perfect honeymoon destination. Experience the thrill of activities such as kiteboarding, parasailing, and jet skiing. Soar above the waves as you parasail, or ride the wind and waves as you kiteboard across the turquoise waters. South Padre Island offers an array of thrilling water sports for couples looking to add excitement to their honeymoon.
Vibrant Nightlife
When the sun goes down, South Padre Island comes alive with vibrant nightlife. From live music venues to beachfront bars, there's always something happening on the island. Dance the night away to live music, sip cocktails while enjoying stunning ocean views, or try your luck at one of the local casinos. With its lively atmosphere and variety of entertainment options, South Padre Island offers an unforgettable nightlife experience for honeymooners.
Sea Turtle Conservation
South Padre Island is home to an important sea turtle habitat, offering couples the opportunity to contribute to conservation efforts. Visit the Sea Turtle, Inc. facility and learn about their conservation initiatives. Witness the nesting or hatching of baby sea turtles during the nesting season, and participate in turtle releases as these magnificent creatures return to the ocean. By supporting sea turtle conservation, you and your partner can make a positive impact on the environment during your honeymoon.
Key West, Florida
Tropical Paradise
Key West is a tropical paradise that offers a unique and vibrant honeymoon experience. With its laid-back island atmosphere and colorful architecture, Key West exudes a sense of charm and relaxation. Explore the historic Old Town area, visit the iconic Southernmost Point, or simply relax and enjoy the island's famous sunsets. Key West provides the perfect backdrop for a romantic and unforgettable honeymoon.
Sunset Celebrations
Key West is renowned for its daily sunset celebrations. Join the crowds at Mallory Square and witness the breathtaking beauty of the sunset over the Gulf of Mexico. Enjoy live music, street performances, and specialty food vendors as you celebrate the end of another perfect day in paradise. Toast to your love as you watch the sun sink below the horizon, creating a magical and romantic atmosphere.
Waterfront Dining
Indulge in the culinary delights of Key West at one of its many waterfront restaurants. From fresh seafood to Caribbean-inspired cuisine, Key West offers a diverse range of dining options. Enjoy a romantic candlelit dinner overlooking the ocean, or savor a tropical cocktail at a beachfront tiki bar. Key West's waterfront dining experiences are the perfect combination of delicious food and stunning views, providing an unforgettable dining experience for honeymooners.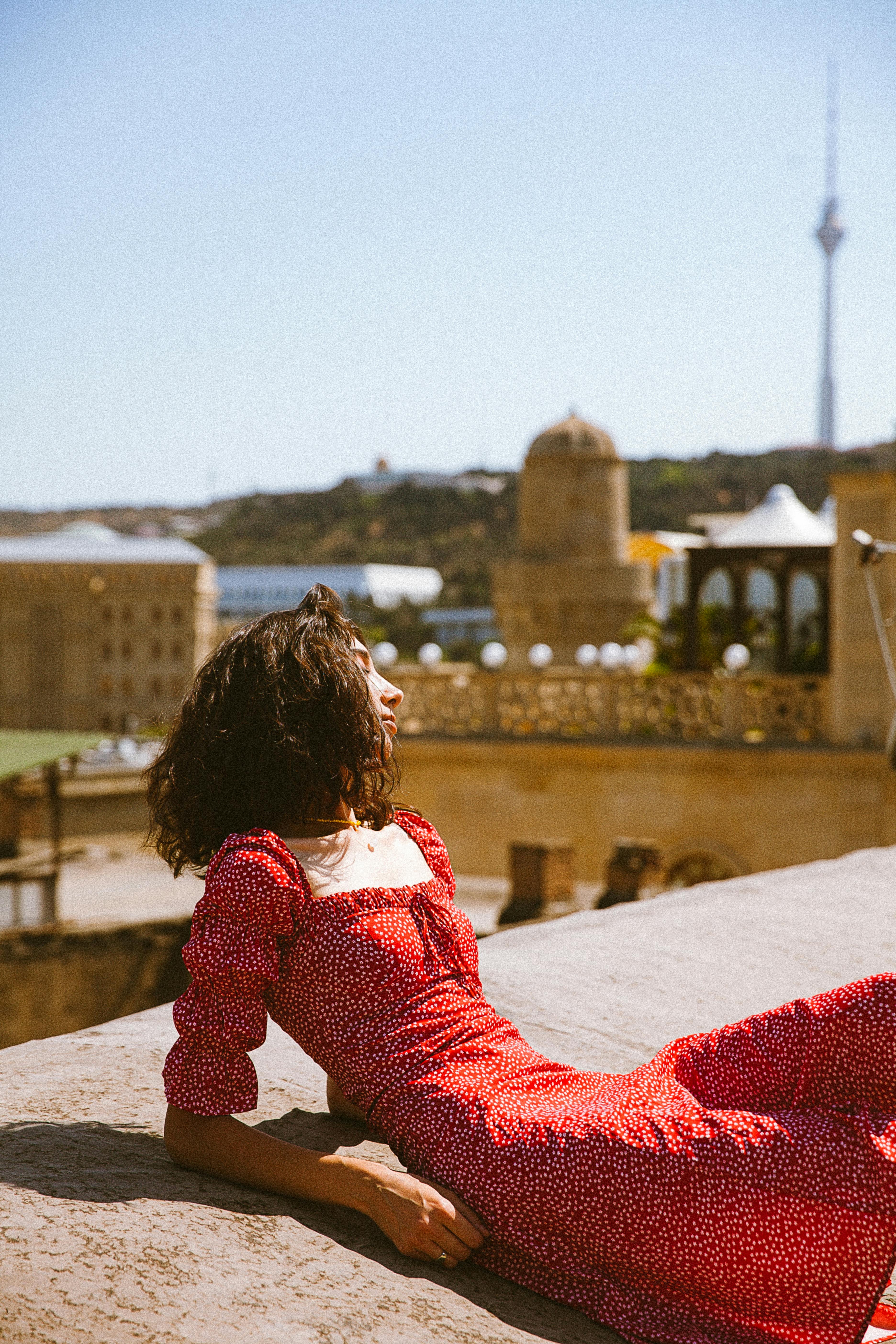 Cozumel, Mexico
Crystal Clear Waters
Cozumel, Mexico is renowned for its crystal clear waters and vibrant marine life. Whether you're snorkeling or scuba diving, you'll be amazed by the underwater beauty that Cozumel has to offer. Dive into the turquoise waters and discover colorful coral reefs, tropical fish, and even underwater caves. Cozumel provides an idyllic setting for couples who love to explore the wonders of the ocean together.
Scuba Diving
Cozumel is a premier scuba diving destination, attracting divers from around the world. Explore the breathtaking coral reefs and submerged sculptures as you dive deep into the ocean. With its warm waters and excellent visibility, Cozumel offers a world-class diving experience. Dive with your partner and create unforgettable memories as you discover the incredible underwater world of Cozumel.
Mayan Ruins
Cozumel has a rich history and is home to ancient Mayan ruins. Take a break from the beach and embark on a historical adventure as you explore these ancient sites. Visit the San Gervasio archaeological site, where you can learn about the Mayan culture and its fascinating history. Immerse yourself in the ancient world as you walk among the ruins and discover the secrets of the past.
Cancun, Mexico
White Sand Beaches
Cancun is known for its pristine white sand beaches and turquoise waters. With its picture-perfect scenery, Cancun offers a dream-like backdrop for a honeymoon. Lounge on the soft sand, take a dip in the crystal-clear waters, or engage in beach activities such as snorkeling or paddleboarding. Cancun's beaches are the epitome of tranquility and beauty, providing the perfect setting for a romantic escape.
All-Inclusive Resorts
Cancun is home to a wide range of luxurious all-inclusive resorts. These resorts offer everything you need for a perfect honeymoon, from gourmet dining and refreshing cocktails to spa treatments and entertainment options. Relax by the pool, indulge in couples' massages, and enjoy the convenience of having all of your needs met in one place. Cancun's all-inclusive resorts provide the ultimate in relaxation and luxury for honeymooners.
Ancient Ruins
For those interested in history and culture, Cancun offers an opportunity to explore ancient ruins. Take a day trip to nearby archaeological sites such as Chichen Itza or Tulum and marvel at the architectural wonders of the Mayan civilization. Learn about the rich history and significance of these sites as you stroll among the ancient temples and structures. Cancun's ancient ruins offer a unique and educational experience for couples seeking to enrich their honeymoon.
Playa del Carmen, Mexico
Riviera Maya Charm
Playa del Carmen is a charming destination located in the heart of Mexico's Riviera Maya. With its lively atmosphere, beautiful beaches, and vibrant street life, Playa del Carmen is the perfect blend of relaxation and entertainment. Explore the bustling Quinta Avenida, shop for unique souvenirs, or simply soak up the sun on the stunning coastline. Playa del Carmen offers a vibrant and charming honeymoon experience unlike any other.
Shopping and Dining
Playa del Carmen is a paradise for shoppers and food enthusiasts. Quinta Avenida is lined with boutique shops, designer stores, and vibrant markets where you can find everything from handcrafted souvenirs to high-end fashion. After a day of shopping, indulge in the culinary delights of Playa del Carmen. From traditional Mexican cuisine to international flavors, the city offers a diverse range of dining options to satisfy every palate.
Cenote Exploration
One of the unique attractions of Playa del Carmen is its cenotes, natural sinkholes filled with crystal-clear water. Take a break from the beach and explore these stunning natural wonders. Swim in the refreshing waters, snorkel among the underwater rock formations, or simply relax and enjoy the tranquility of these hidden gems. Cenote exploration provides a unique and unforgettable experience for couples looking to connect with nature during their honeymoon.
Marco Island, Florida
Pristine Beaches
Marco Island, Florida is known for its pristine beaches and tranquil ambiance. With its soft white sand and warm Gulf waters, Marco Island offers the perfect setting for a romantic honeymoon. Spend your days basking in the sun, taking long walks along the shore, or simply enjoying the serenity of the coastline with your loved one. Marco Island provides a peaceful and picturesque backdrop for a blissful honeymoon experience.
Boating Excursions
Explore the waters surrounding Marco Island on a romantic boating excursion. Rent a private boat and cruise along the coastline, stopping at secluded coves and hidden beaches. Discover the local wildlife, including dolphins and manatees, as you navigate the clear blue waters. Whether you choose to sail, kayak, or paddleboard, a boating excursion offers a unique and memorable way to experience the beauty of Marco Island.
Golf and Spa Retreats
Marco Island is home to world-class golf courses and luxurious spas, making it the ideal destination for couples looking to relax and unwind. Tee off on championship golf courses with stunning views of the surrounding landscape, or indulge in rejuvenating spa treatments to pamper yourselves. After a day of golf or spa indulgence, savor a gourmet meal at one of Marco Island's upscale restaurants and toast to your love in this tranquil island paradise.
With its stunning beaches, luxurious resorts, and a wide range of activities, the Gulf of Mexico has plenty to offer honeymooners seeking a memorable and romantic getaway. Whether you prefer the picturesque beaches of Florida, the vibrant culture of Mexico, or the historical charm of Galveston Island, there's a destination in the Gulf of Mexico that will perfectly suit your honeymoon desires. So pack your bags, grab your loved one, and embark on a journey to create unforgettable memories in one of these top honeymoon destinations.